Director of Finance & Administration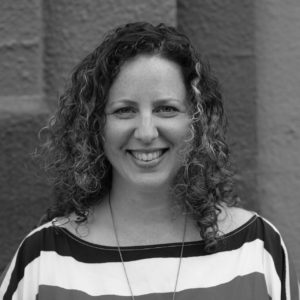 Over the past 14 years, Emily has worked with mission-driven organizations, large and small, local and international, and at different points in their lifecycle. She understands how a powerful mission like SPOON's, coupled with smart business practices, can effectively produce change.
Before coming to SPOON, Emily was the assistant director of the Creative Advocacy Network, an organization that successfully created a sustainable public fund for the arts and arts education in Portland. Prior to that she directed Yale University's Program on Social Enterprise, administered a major redevelopment of the Australian Centre for the Moving Image, and was the exhibitions manager of the Museum of Fine Arts, Boston.
Emily received her MBA with a focus in finance and non-profit management from the Yale School of Management and her B.A. in Arts & Ideas in the Humanities from the University of Michigan, Residential College. She lives in Berkley with her husband and two young children.