Director of Programs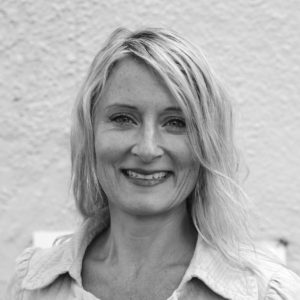 For the past 15 years, Tammy has worked to empower vulnerable communities and create resilient, just, and vibrant societies around the globe by designing and managing international humanitarian relief and development programs.
Before coming to SPOON, she was Senior Program Officer for East Asia at Mercy Corps, managing a complex portfolio of innovative programs in China, Indonesia, Myanmar, Mongolia, and Timor-Leste. Prior to this role, Tammy was Manager of Emergency Relief at Medical Teams International, a global health organization that delivers relief and development programs to all people in need. While there, she played a central role in the relief efforts for some of the largest humanitarian emergencies in history, including the Indian Ocean tsunami, Haiti earthquake, and Sri Lankan civil war. Tammy also managed post-conflict projects in internally displaced person (IDP) and refugee camps in the Congo, Uganda, and Liberia, and long-term development projects throughout Africa, Central Asia, and Eastern Europe.
Throughout her career she has engaged with a variety of stakeholders including governments, community leaders and beneficiaries, and the private sector, leveraging their strengths to ensure program success. Closer to home, Tammy has held board member positions for local organizations and advises small non-profits. She's also passionate about rock climbing, mountaineering, and surfing in the Pacific Northwest and beyond.