Simple Solutions. Profound Change.
---
At SPOON, we create profound change with simple solutions.  We know that the health of a child depends not only on WHAT they eat but also on HOW they are fed.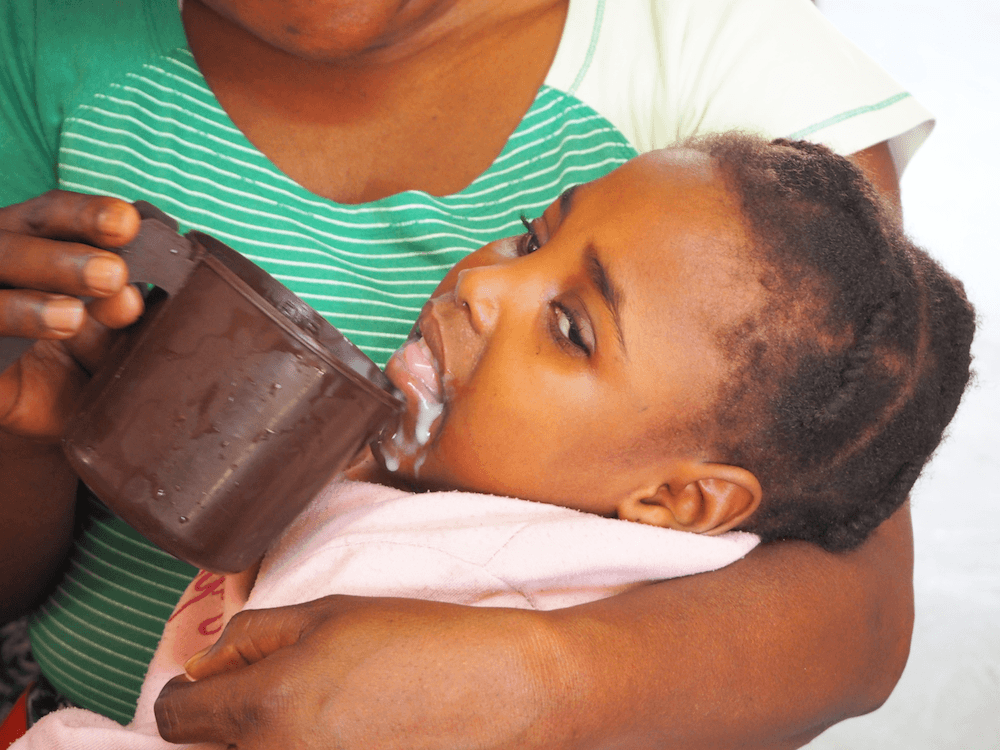 In Zambia, over 6,000 children live in orphanages and hundreds more are at risk of being placed in orphanages due to their disabilities. When children are deprived of family care, they are also at greater risk for malnutrition. Poor nutrition during this critical period hampers their ability to fight illness and infection, their ability to learn at school, and creates adverse long-term health issues. If poor growth and anemia go undetected, children are not just impacted during their early years, but set on a trajectory of poor health and productivity throughout their lives. Children with disabilities – whether in an orphanage or at home with their families – are especially vulnerable to malnutrition.
One of these children is Faith.
We met Faith in Zambia, at a community support center for families of children with disabilities. Desperate to find resources, her grandmother came seeking help to learn how to better feed Faith. Faith is seven years old but because of a lack of nutrition, she is the size and weight of a three-year-old.  She has cerebral palsy and her grandmother struggles to feed her as she frequently chokes and spits up all her food.
We know that for most of us, the thought of a child suffering from malnutrition when they are fed regularly seems impossible.  But we also know that healthy growth and development depend on the combination of nutritious food and loving feeding techniques. Kids like Faith are malnourished as the result of both WHAT and HOW they are fed.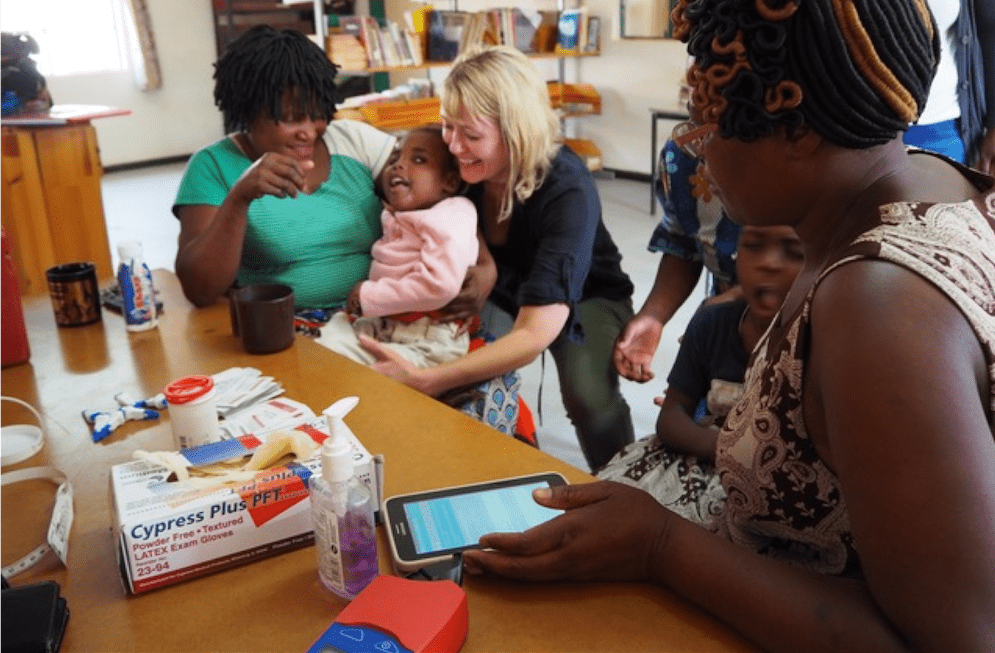 The good news is that we have solutions.  We start by equipping those caring for vulnerable children with the techniques and skills they need to turn feeding time into the life-giving activity it is meant to be: healthy for children and gratifying for their caregivers.  We know what changes caregivers need to make to turn the tide, to ensure that every child can grow and thrive.  And the solutions are simple; with scientifically-based, straightforward techniques, caregivers quickly and easily transform their feeding interactions with the children in their charge.
Because we know we can't be there to help feed every child or train every caregiver, SPOON is dedicated to expanding our reach. We train people working on the ground, providing the best possible tools and resources to those who are already in these communities and who will continue to be there when we leave.
Following the recommendations outlined in SPOON's web-based tools, local trainers and caregivers guided Faith's grandmother to alter Faith's food for easier swallowing and demonstrated how to stabilize her body and provide jaw and lip support so she could s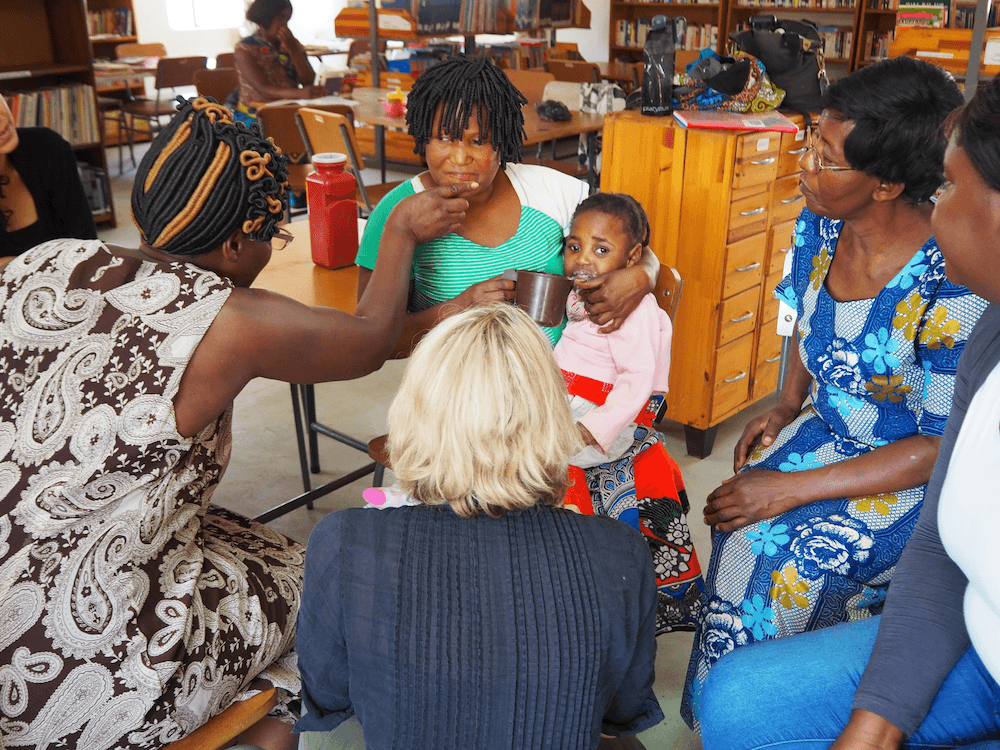 afely and efficiently swallow the food being offered. Only moments later, Faith was taking in far more calories in far less time and without traumatic choking. Grandma was proud, and her confidence as Faith's caregiver soared.
As a child with a disability, Faith is fortunate to live in a loving family that makes it a priority to seek help to improve her life. Unfortunately, children with disabilities are at increased risk of losing family care, as stigmas and cultural beliefs about disability lead to many of them being hidden, uncounted, and unsupported. At SPOON, we believe that a safe and secure family is the optimal environment for the growth and development of a child, so in Zambia we are extending our resources and training to families, strengthening the support systems they need to continue to provide a safe and loving home for their children.  By working with families and communities to develop these same practices and techniques, we can help prevent children with disabilities, like Faith, from becoming institutionalized.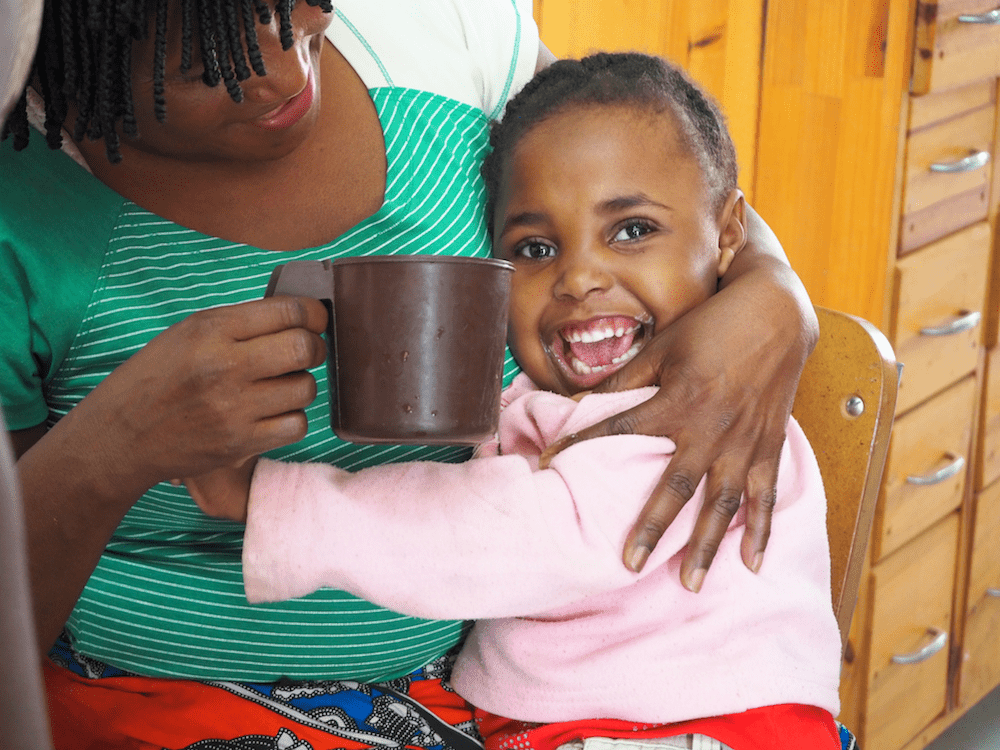 SPOON ultimately advocates for nationwide policy change, working to ensure that Faith and all children in Zambia have a chance at a healthy future. Using evidence and lessons generated from our work in institutions and communities, we partner with the global health community and key influencers to shape policy for children in institutions and children with disabilities in Zambia and beyond.
At SPOON, we believe EVERY child deserves the opportunity to grow and thrive – and we have the SIMPLE solutions that create that opportunity. Join us in helping ensure children living in institutions, in foster care, and those with disabilities have the same opportunity for a healthy future that we would want for our own children.